Terry Gilliam's live action fantasy,
Time Bandits
, is one of the director's better works. More coherent than his widely panned
Adventures of Baron Munchausen
it is not so malevolent as his absurdist fantasy
Brazil
or as tragic as his dark science fiction masterpiece
12 Monkeys
.
This wonderful romp tells the story of Kevin, a young English boy whose parents don't believe him when he explains that the noise coming from his bedroom is not his fault. Kidnapped by a band of renegade dwarves with a map of time and space, Kevin and his abductors visit Napoleonic Europe, Robin Hood's Merrie Olde England, Agammemnon's Mycenae and the sinking Titanic, as well as the Time of Legend, and the Fortress of Ultimate Darkness, where Evil himself resides!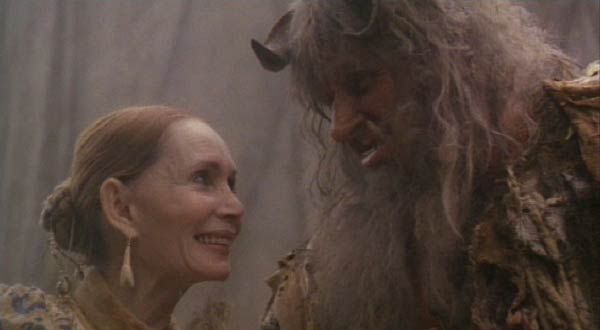 Not only is this movie a terrific adventure story for children, it is a wicked satire that will please adults, and it is an object lesson in false metaphysics. The movie ends with Kevin's parents eyeing the burnt cinders of a pot-roast left to char in the microwave, "pure evil" as a material substance. Told by Kevin not to touch it, his parents find its fascination a fatal temptation. I could watch this movie on a weekly basis, the eye-gags and verbal play are so good. Katherine Helmond's performance as Mrs. Ogre is alone worth the price of the movie. The ending credits play to a George Harrison tune that embodies pure joy.
You can watch the movie in full
here at YouTube
.
Here, Ultimate Evil discourses on slugs and the silicon chip: